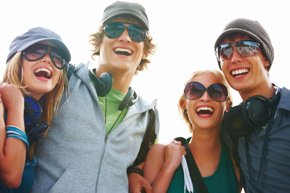 Also known as jacket crowns, or metal free crowns, full porcelain crowns are teeth crowns that are made of aluminium oxide or zirconium. They are the most common modern day fixed dental restoration options, especially for aesthetic dentistry. Crowns are a good option to rebuild your teeth if they have gotten broken, or are discolored, or they have become weakened through decay and large fillings. They work by covering and fitting over the part of the tooth that is remaining, giving it shape, strength and the contours of a natural tooth.
Porcelain crowns have a number of uses, which include, lightening of teeth, narrowing of gaps between teeth, fixing stuck out teeth, as well as reducing of crowding in the mouth. Due to their versatility, they help correct quite a number of potential problems in a patient. Besides fixing problems of the teeth, they are also used to enhance the aesthetic, or the outward appearance of your teeth. This is very beneficial for the person who feels insecure about the way their teeth look or how their smile comes out.
Using crowns that are full porcelain has a unique advantage, in that these crowns can be made to be near identical to the existing patient's teeth. As a result, their use will make it very hard for other people to make out as different, the crowned tooth, from the other normal teeth. Dentists match the color of a patient's teeth to that of the crown, and then order it from the laboratory. The ordered crown comes in almost the same shape and color, as that of the formally existing teeth. The result is a resumption of the same smile that a patient had before they got teeth problems. Perhaps the only downside to these full porcelain crowns is that they are fragile and more susceptible to cracking and chipping over time.

...or fill in the form on our Appointments page: