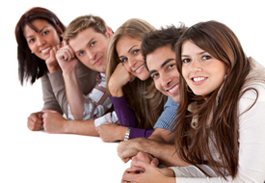 If you are experiencing a dental emergency, do not hesitate, call us immediately at 409-762-4488. Do not try to fix the issue yourself. Please be seen by a licensed dentist who can properly attend your needs in this dental emergency.
Are you unsure what constitutes the need to see an emergency dentist? Here are a few of the reasons why you might be experiencing a dental emergency.
Pain level in your mouth an 8 to 10 on a scale of 1 to 10
Tooth or teeth knocked out
Broken or fractured tooth or teeth
Cut, swollen and/or bleeding gums
Crown, cap, veneer or bridge fell off or broke
Lost dentures or other necessary functional items
Some of these situations need immediate care, while others can be seen next day. Call us at 409-762-4488 to determine the needs of your emergency situation. The level of pain you are experiencing, as well as if there is major trauma or bleeding associated, will help us determine your immediate needs. Sometimes, we can help you ease the pain with a couple simple tricks.

...or fill in the form on our Appointments page: