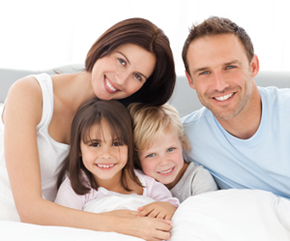 Maintaining your dental health is important to sustaining your quality of life. Having a great looking smile isn't the only reason that a person should care for their teeth. A daily, personal dental hygiene routine can help save some trips to the dentist.
Poor dental health can potentially be a contributing factor to many diseases people are diagnosed with. When a person doesn't maintain their dental health, germs and infection form around the gumline and on the tongue and is ingested throughout the day and night. Over a long period of time, ingesting these harmful substances can have adverse effects on your health.
At Shoreline Family Dentistry we value the importance of having a healthy mouth and teeth. We would rather see our patients for regular dental exams than when they are in pain and need a crown, root canal or implant...these trips can be rather expensive. Feel free to browse our list of dental procedures below. Please call 409-762-4488 if you have any questions or would like to schedule your next dental appointment.

...or fill in the form on our Appointments page: