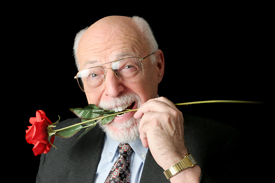 Dental implants are the strongest, most durable restoration that can be placed in your mouth. A dental implant is used when a tooth has been lost, or extracted, and it fills spot where the roots used to be. The implant anchors into the bone of your jaw and holds the restoration into place.
In order for a dental implant to be treatment planned for a patient; the patient needs to have a dental exam, including x-rays, to see if there is sufficient bone structure to support a dental implant.
A dental implant is a safe and effective procedure to replace a tooth. Several different types of materials can be used to "Cap" the implant to restore form and function to the area. Porcelain materials can be used to match the shade of surrounding teeth to help the restoration look natural and virtually undetectable. Gold crowns may also be used to finish the implant procedure.

...or fill in the form on our Appointments page: