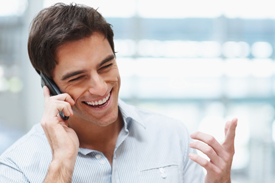 Nitrous Oxide, also known as laughing gas or sweet air, has been used in dentistry for over 150 years. Advances in technology and science have provided us the benefits of using this light sedative daily at our dental practice; making it a safe and effective method of helping patients relax and feel comfortable during their dental treatment.
Nitrous Oxide is inhaled by our patients while they receive their dental treatment. It has a subtle euphoric effect which is what helps patients relax and also feel impervious to pain during their dental treatment. The great part about using Nitrous Oxide is that the effects of the sedative are temporary and patients can safely drive home after their dental appointment.
If you are looking for a gentle, comfortable dental experience, let us help you. We are skilled at providing a pleasant dental experience for patients and are proud of the compliments we receive after patients are through with treatment. If you have any questions, please feel free to contact us at 409-762-4488. We're looking forward to seeing you.

...or fill in the form on our Appointments page: