Orthodontic braces are used to straighten teeth in a persons mouth to help ensure proper impact when chewing as well as help a patients teeth look beautiful. Traditional metal braces and clear braces, or Invisalign®, are used most often for orthodontic teeth straightening. Some of the reasons why patients need braces are because of the following: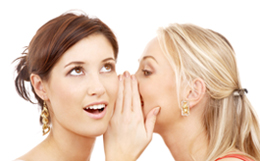 Patient was born with a crooked dentition.
Patient's teeth shifted when old teeth fell out and new teeth were coming in during adolescence.
Thumb or finger sucking, usually when young, can cause teeth to shift over time.
Patient experienced trauma and needs orthodontic care to help fix the affected teeth.
If a patient is in need of orthodontic care and doesn't take care of the issue, they may experience excessive "wear and tear" on their teeth due to abnormal impact on chewing surfaces. Call us at 409-762-4488 to schedule your complimentary orthodontic consultation today.

...or fill in the form on our Appointments page: